I'm in that daze that follows completing an intense draft – excitement, concern, and feeling the natural let down. Right now, the draft is "in the drawer" for a few days to give my writing partner and me a little distance before we decide whether it's really finished. (We usually decide it's still a mess when we look at it again – but in this moment, I'm feeling pretty damn excited.)
During these infrequent lulls in writing, I spend time revisiting my books and thinking about the basics. I'm hoping that it will help get me out of the particulars of the story so I can have a fresher look when I get back to it. I'd probably be better off going fishing.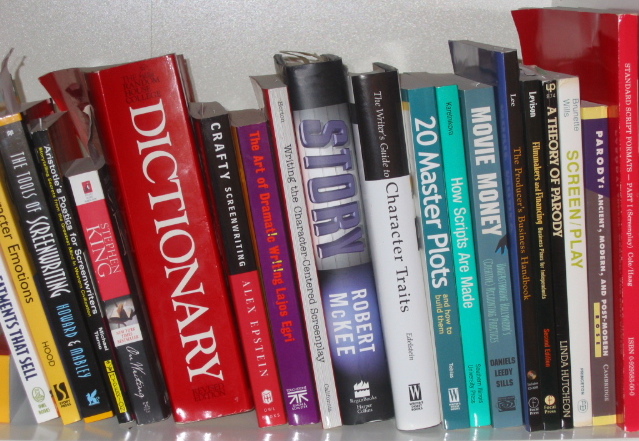 Tonight, I took a look at one shelf in particular. There's some great stuff in there, but I was surprised to see how much utter crap I've accumulated in the mix.
Here's what I think of these books: Continue reading