S. Pettyway of Connecticut asks:
What's the deal with that writing program "Dramatica Pro" and is it really worth it? Or Should an inspiring screenwriter such as myself stick with the old tools of the trade, my heart and mind.
After having played with many programs over many years, my feeling about software and technology in general is that the best thing it can do for you as a screenwriter is get out of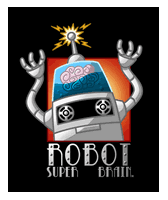 your way. Screenplay formatting software (Final Draft and others) is terrific when it is not buggy because it just sits there and lets you write. Some outlining software is pretty good this way, too, but it does not seem to be much better than a legal pad or index cards.
Programs like Dramatica Pro seek to impose a particular story philosophy on you. In fact, that is their whole reason for being – to shape your ideas to fit their story philosophy and thereby make your task easier and make the result better. The problem is, part of being a writer is developing your own story philosophy. That doesn't mean you shouldn't work hard to understand as many well thought out ideas about story as you can, but I find any software that tries to marshal me into its story structure and concepts quickly becomes extremely frustrating.
There is no shortcut.
You are the creator of the story; you are not merely a scribe filling in blanks. This is not a moral position, but a statement of fact. Filling in the blanks simply does not work. Ideas about story structure are all imperfect – mostly after the fact analysis (even the old Aristotle). That means you need to invent each story you write – struggle through the issues the same as every writer, even the best of them, reinvent your personal story philosophy as you go, and no software, no book, no video tape, no CD will ever give you the answer. You must find it for yourself.
With all that said, there may be some successful screenwriter somewhere who made a sale using some story crafting software, but I guarantee it wasn't because of the software. If you enjoy tinkering with new software (I know I do) and have a couple hundred bucks to spare – go ahead and play with it. Play is good and it might inspire you to create something. But don't spend your food money or your school money or your mortgage money on it. Writing software is just a toy.