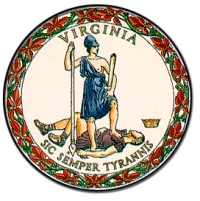 Tracy from Virginia asks:
Could you give us an idea of how to protect our budding "masterpieces"? After it's written, and we're mentally preparing ourself for the forthcoming fame (:) Is it best to try for an agent first (aiming for reputable with bona fide published works out there) and if your astronomically lucky to get one, how does that work? Do you pay them to represent you, or is their pay based on the level of success of the book – pushing them harder to get it out there? Do you just send it to them, or somehow get copyrights of it being yours before anyone sees it? Help!
You are mixing several different issues and I will straighten them out for you.
First, do not hire an agent that charges you a fee. WGA signatory agents are prohibited from doing so and no reputable agent does so. Some agents try to charge you for costs. I would try to avoid even that. See Agents Charging Costs. Better agents are sufficiently capitalized that they do not need to charge you anything until they sell your script or get you a writing assignment.
Second, do not just send the script to agents. They will not read it. The script will be tossed on a pile with the million other anonymous scripts that were mailed in and, eventually, it will be tossed out. You should not submit your script to an agent until you are invited to do so. The best way to get an agent is by referral. If you are not from Los Angeles or New York, there are still a number of techniques you can use to get an agent. See The Out-Of-Towners.
Third, regarding copyright, you own the copyright from the moment you create your script. It automatically springs into existence and it is yours. Of course, if you begin to share your work, you will need to prove that you created it and when you did so. There are several ways to do this. One is to register the copyright with the Copyright Office. Another is to register it with the WGA. The third way is to simply include a cover letter with your script whenever you submit it and send the script by overnight mail so you have a record of having sent it. Keep a copy of the cover letter and the mail receipt. I recommend doing this irrespective of whether you register your script. See My Idea Got Stolen.
Hope this helps.