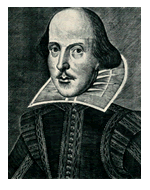 DTS from Oregon asks:
If you are adapting a work that is in the public domain do you need to include the original author as one of the writers on the project when registering the work with the WGA? Or does the adapting author get sole credit with the acknowledgement that the work was adapted?
Registration of a work with the WGA does not affect credits. Registration is merely a private service for recording some proof of date of creation of your work, much like a copyright registration only with fewer legal rights protected. When you fill out the WGA script registration form online or provide information by mail, you do not need to mention the author of the work in the public domain that you are adapting.
WGA credits are determined at the time the motion picture is produced, once all writing is completed. It is based upon a complex set of criteria that does take into account the fact that you are adapting pre-existing material. The exact credit you will receive, if any, will depend upon a number of factors, including how many other writers worked on the script after you sold it to the studio, what they did to it, and how much of your original content remains. You can see the WGA criteria by going to wga.org (they have a spiffy new website), moving the mouse over "Writer's Resources", following the dropdown menu to "Credit", clicking there, and then clicking on the "screen credits policy" link.