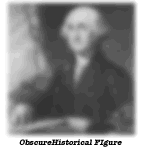 Calee of Los Angeles writes:
I wrote a screenplay 3 years ago that won a fellowship but was never sold. It was based on an obscure historical figure using research from the public domain. Recently, a book came out about the same guy with the same name as my screenplay. The agent is sending the book around town but it's boring and brushes over the main dramatic point of my screenplay. Is there anything I should do to revive interest in my script or to make it known that if someone is interested in the book, there's already an award-winning screenplay out there, even if it was written before the book? Also- do I have any legal rights to the title?
There is always a way to revive interest in your screenplay. Seek a director or actor for a lead role, search for a qualified and devoted producer to work with you, or find a bunch of money for production. Any of these things will revive interest. In fact, writing another good script can revive interest in a previous script.
As far as submitting your script to people interested in the book, if you can find them, why not? However, don't be discouraged if they are not interested. It is very unlikely any of them will want to review your script if they are considering the book. It only creates potential legal issues for them if they do.
As far as the title being the same, it happens all the time. Titles are generally exempt from copyright protection. Sometimes trademark or other tradename protection is available, but even this usually does not apply to spec screenplay titles. You likely have no real protection. On the other hand, if you believe the author used your script in the creation of his or her book, you do have some rights. Proof is always an issue, but if you have some evidence that this is the case, you should definitely consult an intellectual property attorney.
Good luck with your script and, most importantly, keep writing.