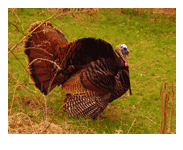 Mary from Atlanta asks:
What a great site. Okay–I have a first book coming out in December. My agent is so/so. I kept the performing rights to the book even though it is non-fiction. I posted on InkTip and signed with a small "production' firm/agency. We decided to market it as a reality show treatment versus screenplay. I wrote the treatment and sent 10 advanced reading copies of the book. That was in July. Hallmark approached me about a script but I handed that over to the agent. The book comes out in December…am going to be on two national TV shows and the publicity for the book is going well. Still, nothing from Ms. Hollywood. I have had a couple very non-specific emails…today's saying that she wouldn't know anything until after the holidays (does that mean Turkey Day, Xmas? Grrr…) Only signed a six month contract that is up in January. I know that I can't approach anybody that she has but how do I know who she has approached when there is zero communication? Shouldn't she send me some documentation so I know what is going on? This is how my book agent operated too. Please enlighten me. Can I approach Hallmark after the contract is up?
Congratulations on the book sale. You mentioned a few things about this agent that are troubling, although I cannot say for sure that any of them are a problem – just that you should get some clarity on what is happening.
First, I do not know what a "production firm/agency" is. Literary agencies are regulated by law and guild contract; generally, they are prohibited from producing. There are some current wrinkles to that prohibition which are beyond this post, but basically, mainstream agencies still do not produce. If your agency is holding itself out as a talent agency and producer, it is likely not a signatory with the major guilds and not a mainstream reputable agency. The closest reputable agencies come to producing is something called "packaging", which is still not producing.
Second, you did not say what happened with Hallmark. If Hallmark approached you about a script, your agent should be all over it or, at a minimum, explain to you why she does not think it is a good idea to pursue this opportunity for you. Hallmark's interest should not simply disappear into a void.
Third, I have never seen an agency contract that prohibits a writer from approaching anyone, ever. Obviously, you do not want to work across purposes from your agent (and, normally, you should give great deference to your agent's strategy in this regard), but there should be no contractual bar to you approaching whoever you want whenever you want. I have not seen your contract, but such a provision would be very unusual – the agent works for you, not the other way around. In the motion picture industry, writers often have direct relationships with producers or talent and often directly ferret out interest in their work. (Keep in mind, this does not mean you won't have to pay your agent a commission. If the sale occurs during the term of the contract, your agent usually gets a commission no matter who procured the work. If the sale occurs after the term, your contract should spell out which contacts are sufficient to create an obligation to pay a commission. Likely, the agent has to do more than merely submitting material if nothing happened during the contract term.)
Fourth, your agent should definitely keep you apprised of who is considering your material. I have never had an agent who keeps that information from me. Agents normally want you to know how much they are doing for you. Ask directly for a list of submissions if you are not getting that information.
All that having been said, writers who are inexperienced with agents frequently expect more contact than the agent has time for. Agents actually do work very hard (at least, good agents), and do not have time for a lot of hand-holding. Make sure not to pester the agent needlessly and respect the agent's manner of working, but at the same time, get the information to which you are entitled. Unlike the book world, where submissions take months, if you are hearing nothing in the movie world, nothing is happening.
In summary, I cannot say for certain that you have a bad agent; you may simply not fully understand how the agent is working and what she is doing for you. However, some of what you have said raises some important red flags for you to consider and find out more.
Good luck with the national press, the agent and the book rights.