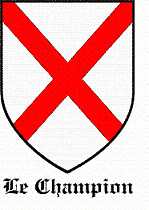 As a screenwriter, you like to work inside your head. That's where you're the most comfortable. It's where the creative process ferments. You often see your task as effectively getting onto paper what you develop inside your head.
Unfortunately, that is only half of your task. And just as you must master that half of the task to be appealing to those who would hire you, so to you must master the other half of your task – getting in front of those who would hire you. How do you master this latter half of the task?
You enroll champions. Champions are those people who believe in you as a writer and will work to promote you. They are not limited to agents and managers – who sometimes make you believe they are champions when, in fact, they may not be. Champions are also producers, development execs, assistants to development execs, Hollywood readers, receptionists, mailroom jockeys at the studios and agencies, writing professors, anyone who, if motivated, can get your script into qualified hands. The producer/studio side of Hollywood moves surprisingly fast – today's receptionist is tomorrow's president of production for Universal. No one is too low on the totem poll to be your champion.
If you are overlooking the task of enrolling champions, you are not doing your job. It is no excuse that you live in Iowa. It is no excuse that you don't know who to call. You have a cell phone, don't you? You will not even have to pay the long distance charge.
So how do you enroll champions? By being a human being. Pick out your favorite production company, call the receptionist, tell him or her who you are and what you are up to. Ask him or her who at the company might be willing to look at your script and tell you what they think of it. If the receptionist does not know, find out if the receptionist is working his or her way up. If so, ask the receptionist to read your script. You would not be the first person in Hollywood to get a break because a receptionist mentions to her boss that she is reading a mind-blowingly awesome script. That's how people move up in Hollywood; they find good material and bring it to their superiors. You, with your cell phone and your internet (to research the companies), can begin enrolling champions today, right now.
The key to enrolling champions is to be normal, intelligent, professional, and friendly. You may make many calls without success before enrolling your first champion, but you will enroll them. Do not be dejected by the ones you do not enroll – and by all means do not alienate people who are not interested. They may well be interested tomorrow or, worse, remember you when they can hurt your career. People in the industry want what you want – they want to work with nice people who can do their job well. That's all you need to convey in a conversation to begin enrolling champions. And the way to convey it is by being it – not by saying it.
So, now that you know what it takes, don't complain. Just do it.
Go enroll champions….