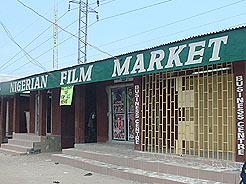 Emoruwa from Nigeria asks:
i have a script i want to sell can you buy it or tell me how to get it sold?
Similarly, Devin from Cleveland asks:
Now that I've written my very first spec script, I'm stuck wondering, "Where do I go from here?" I don't really know anyone in the industry, per se (although I did go to college and was brief acquaintances with Jennifer Garner back in the early 1990s). Being a web developer in Cleveland won't help my chances any of reaching her. I recently paid $40 and submitted a PDF-version of my script to Final Draft's "Big Break" contest… so I feel that was probably a good move (although it will take months to hear anything about it).

I've read countless books about screenwriting and selling scripts, none of which seem to agree on much (so I'm basically left twisting in the wind). What do you suggest? My end-goal is to have it read by industry professionals and get an honest assessment of it, as it stands. If it's any good, I would like to promote it and if monkeys learn to fly – get it produced into a feature! Yeah, right!
I've written elsewhere on the blog about some of the things out-of-towners can do to get scripts read by mainstream Hollywood and I leave it to you to fish around for it. I want to focus on one aspect of both questions. Writing a script and sitting on it until you get an introduction to Hollywood is a mistake. It may never happen. On the other hand, if you know what a screenplay is, chances are you live in an area with a local filmmaking community. Connecting with your local filmmaking community is important to your success as a screenwriter. These are the people who can turn your script into a film or pass your script on to someone who can. These are also the people who are at least somewhat suited to evaluate your script and give you feedback.
If you happen to live in Los Angeles, your local community is the Hollywood community. However, if you live somewhere else, it is no less important to connect with your local community. Many writers' first films were not produced by mainstream Hollywood. Rather, they came from local film communities, came through the festival circuit and got the writer attention. While this may be a small percentage of overall screenwriters, it is a much larger percentage of writers who broke into the business from far away places.
Both Nigeria and Cleveland have important film communities. See, for example, this article from Filmmaking magazine about Nigeria's film community. The image above is also a link to some similar information. Cleveland also has an active film community. Just Google the name of your city and the word "filmmaking" to get started.
As for reaching Jennifer Garner, you can get contact information for the representative/agent of most SAG actors by contacting the Screen Actors Guild in Hollywood. Actors often have fan clubs with agent contact information, as well. However, you should not get attached to any one avenue for building a screenwriting career. Chances of Ms. Garner or any other actor reading your script are incredibly small. Prominent actors have scripts urged at them all day long and they usually have good systems in place to screen them from that pressure. I'm not telling you not to attempt to contact her. I am just saying that this should in no way be the cornerstone of your efforts to advance your writing career. Start with your local filmmaking community.