Kathryn from Devon, England asks: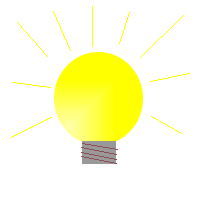 I'm not known for being subtle so…………how the hell do you go about getting an idea for a story. I've been walking around with a note pad and pen for the last week or so and turned out with a few threads that have no link with each other. These threads are 'life lessons' I've picked up over the years.
This is perhaps the most personal of all screenwriting questions. I suggest each writer finds his or her own answer.
For me, creating ideas is a matter of training. I am always thinking about writing and always have my antennae up for an idea. Ideas come from anything I am exposed to – a news item, a fictional story I didn't like (which often leads me to think of how the story should have been done, which then leads me to a different idea built on that idea), a comment from a friend, a billboard, and… random thoughts that pop into my head for no known reason.
I keep a running list of ideas going; I've done so for years. Currently, it has about eighty or so entries on it. Some of them are useless. Others are very exciting to me and I look forward to developing them. I keep it in a database and review the whole thing regularly, adding new thoughts to old ideas as they occur to me.
The kernel of an idea that initially gets jotted down is not much to go on. There is usually not enough there to know whether it could make a successful story or not. From that kernel, I play with it and develop it. Only after some effort and development do I have an idea of whether the idea is worth pursuing.
When under the gun, I have brainstormed for ideas. My writing partner and I have gone through hundreds of ideas before finding one that excites us. It has sometimes taken months of difficult and frustrating work. I do not like to develop ideas that way. I prefer to work from inspiration.
Here is a prior post on what, to me, makes a good idea. Here is another column, this one from Wordplayer.
In short, for me, I am always training myself to create good ideas, always looking, listening and thinking about the world. I do not mind jotting down many lesser ideas to find those few diamonds in the rough.