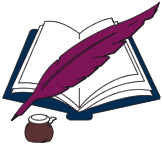 What makes you think you know how to write? Because you've written a pile of unproduced, unsold screenplays?
Screenwriting is very technical writing. It is scrutinized in a way other writing is not. It is evaluated in a process that comes with mountains of baggage, none of which is designed to be helpful to training the aspiring writer and much of which is very subjective. Because of this, an aspiring screenwriter can cling to the belief that he or she knows what he or she is doing with no evidence whatsoever. Rather, the writer blames rejection on a million other factors – not having a good connection, not living in L.A., another similar project beat you out (even though you were never even remotely on the radar of the buyers in the first place), Hollywood is wrong about what makes a good movie (that's my favorite one), you are misunderstood, and on and on and on. Never that you're writing just isn't yet good enough.
At a storytelling level, the elements that make a screenplay work are the same elements that make any story work; they are just embedded in the most technical dramatic writing in the world.
So, here's a thought. Take a big step back. Forget about selling a screenplay or selling anything. Forget about three-act structure, forget about formatting issues, forget about number of pages. Instead, focus on telling a great story.
And tell it in prose….
That's right, prose. Simple narrative. Just tell the damn story. Whether it is short story length, novella, novel or ten volume opus. Feel free to delve inside the characters' minds, have soliloquies, reveal internal thoughts, do everything you can't do in a screenplay (or do none of it – you're the writer). Just make sure you tell a great story.
And let the story be personal. I don't mean write about your childhood or the girl who just left you. I mean, make sure you think about what it is you want the story to say, what points of view you want it to reflect, how you want to shape the reader's experience of these points of view. Make this a story no one else could possibly write – only you.
Here's what you'll get out of it. First, you'll have a story that is more easily accessible to qualified readers, a story from which you can more easily get a body of solid feedback. You will find out where your weaknesses are – at least the fundamental storytelling weaknesses. Second, even without feedback, you will learn a tremendous amount about your writing. You will discover things you have to say, how to say them, and what is important to you as a storyteller. Third, you will improve as a storyteller simply from having made the effort to tell a great story. You will not have the excuse of structural challenges or any other technical issue. It is just you and the story. Fourth, you will take a big step towards developing your own unique voice. And that voice – your voice – is really the only thing you have to sell Hollywood. Anyone can learn the technical end of screenwriting. Only you can tell stories with your voice. But you must find and develop that voice or you are just copying better writers and you will fail. Writing in prose is a terrific way to develop that voice.
So, write something else. Write a story, write a novel, write an opus. It will be worth it, I promise. When you're done, Hollywood will still be there. You can dig into your next screenplay with a new zeal and, perhaps, some new insight.
Now go write.
(And, by the way, it is no harder to sell a well-told unpublished short story or novel to Hollywood than to sell a screenplay. If you do a great job on the story – you have something else to market.)