WAR DRUMS BEATING LOUD(LY)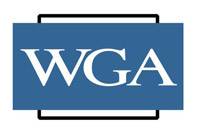 UPDATE: 90.3% of writers voted to strike. What does it mean?
ORIGINAL POST: The WGA strike vote is tonight. Yes, this is big stuff. To see how big, check out The Artful Writer (for background) and Nikki Finke for up to the minute reports on the vote.