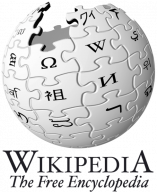 How about a screenwriting wiki?
If you don't know what a wiki is, think wikipedia. It is a generation beyond blogging; no ego at the helm. The content is provided by the community of users. The more passionate and interested the community, the more complete and useful the wiki. Sound like the community of screenwriters? Let me know.
– What would you like to see in a wiki? (Suggest some topics.)
– Who would you like to be able to contribute? (Everyone? Working writers only? Other?)
– Are you willing to contribute qualified content?
Prepare for the launch (soon)….