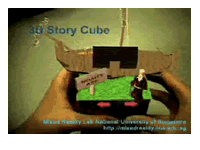 Steve from Los Angeles asks:
So I'm going to the big screenwriting expo this weekend. I just signed up for it a few days back with no intentions other than checking out a lot of seminars. This morning, I was perusing the site and took a gander at the screenwriting tournament. You probably know that they give you a scenario and then you have 90 minutes to pen a 2-3 page scene. I LOVE working on deadline. I got excited. Really excited. I read some of the scenarios from past contests and felt the ideas come. Even more exciting. Then, I took a deep breath and realized, these are premises for a SINGLE scene.… In the past, I've tried to do too much in too small a space. I don't want to do that again. Since the contest is on deadline, there's no time for wasted minutes. Any suggestions as to how to approach a contest like this?
I can only suggest you remember a few basics of scene construction:
1. Get into the scene as late as possible. It's usually later than you think. Chop off the first part and see if the scene still works.
2. Get out as early as possible. It's usually earlier than you think. As soon as you have accomplished what you intended, get out.
3. Unless it is the last scene in the picture, make sure it leaves something incomplete. The reader should want to know what is next. One way to do this, is to have characters talk around an issue between them, unable to talk about it directly, and move on with the thing still hanging in the air.
4. Scenes also have a beginning, middle and end. They should have movement. No wasted action – everything directly in service of the movement.
5. Clean professional dialogue. See this column on dialogue to understand how I approach dialogue. For me, this approach tends to generate reasonable dialogue fairly quickly.
Good luck. Let us know how it goes.