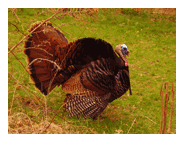 Some time ago, MaryAn (from place unknown) suggested I provide "An Idiot's Guide Of What Not To Do" when writing a screenplay. Here, in no particular order, is my list of some of the most common mistakes.
1. DO NOT USE VISUAL TRICKS TO REPLACE STORYTELLING. Because we hear over and over again that film is visual medium, many emerging writers believe that writing visual tricks will sell a story. It won't. That's what the director is for. Your script should focus on storytelling. That is what will either sell it or sink it. That does not mean the moments that actually advance the story should not be visual; they should. However, too many emerging writers overuse shot descriptions and descriptions of visual tricks in place of storytelling. For an example of how to do it right, see the script for The Matrix (not sure if this is the production draft or an earlier one).
2. DO NOT ALLOW PERSONAL EXPERIENCES TO CLOUD THE FACT THAT THERE IS NO EMOTION ON THE PAGE. Emerging writers often feel a great deal of emotion in their scripts while no else does. This happens because the writer is reflecting on a personal experience that is not shared by most readers. Instead of relying upon your own feelings, use the tools of drama, i.e. proper conflict building, theme building, character building, and structure. That does not mean you should ignore your feelings, just that you cannot use your feelings to substitute for proper dramatic writing.
3. NO MELODRAMA. Melodrama is the using of stock events to evoke emotion. The difference between melodrama and drama is that the emotion in drama grows out of central conflicts and themes developed throughout the piece, whereas in melodrama, the emotion arises out of a sudden event that is not developed out of the story. The death of a loved one is the type of stock event that can easily be misused. If it arises not out of the theme and central conflicts, it is likely melodrama. Today's audiences are ordinarily too sophisticated for melodrama. Studio executives are, too.
4. NO MATH. Do not make the audience/reader perform complex story calculus to keep up with you. They will not do it. Everything you want the audience to understand must be clear and direct. That does not mean you cannot have subtext. In fact, you must have subtext. However, your subtext must also be clear. Learning how to remove the story calculus takes experience. Just remember, if readers get confused about or totally miss story points you thought you made clear, the fault lies in ourselves, dear Brutus, and not in our readers….
5. DO NOT SUBMIT MATERIAL UNTIL IT IS READY. The fact that you have rewritten your script ten times does not mean it is ready. A script is ready when it is clear, focused, and well-structured, when the dialogue is sharp, when you have driven all the extraneous material out of the story, when the theme is clearly and fully played out by the story, when the story feels like it must have been simple to write – a clear beginning, middle and end (although you know it was anything but simple). Only when all of this is accomplished should you submit your story. That does not mean you should not get qualified reads along the way. On the contrary, you must get qualified reads. However, those qualified reads should not be from the producers you hope will buy it. They should be from your carefully cultivating reading circle.
I hope this helps. Now go write….