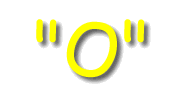 After a lengthy holiday break, the Thinking Writer is back. I'll start with something light.
Aiken from Canada writes:
A silly little question but how would you write out in words a year like "1905". It's the "0" of course that's bugging me.
I would not write it out in words. The number is more concise and clearer to the reader. However, if you have to write it out for some reason, I would spell "0" as "O".