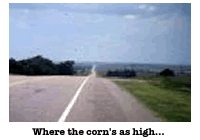 I am publishing this entire question from Jack of Oklahoma despite its length because his experience is unique only in his perseverance, not in the difficulty he is having getting a break.
Hi. This is a combination question/remark/plea. I have been writing since the 1980s and have had my share of agents representing me. As of now, I have given up. I have written 30+ original screenplays and 6 (completed) novels. I need help. Lately, I have been posting my scripts on InkTip.com. They are legit, because I've seen and read about the results they are receiving. To attempt to make a long story short, is there anyone out there who can lead me to a site that can help me in gaining "real" representation for my scripts? Two years ago, I had two of my scripts pushed all the way to the top of Hallmark Hall of Fame and HBO, by my then-agent, only to be shot down from the top after the scripts being okayed by everyone between here and the words 'the check is in the mail' being spoken. Anyway, I have, in the past year, on my own, since my agent and I parted ways, been asked to write a script for an Indie Co. They found me on InkTip.com, liked what I had posted (the entire script) and then asked me to sign a contract to write a script using one of their ideas. I did so, and now I am waiting for word…any word, from them. So, still trying to make a long story short here, I am desperate, to say the least, in my search for a reputable agency to represent me. I used to have those thoughts running in my head, like I'm a hack, and can't write my name, etc., but now that I know people like HBO and Hallmark, and Indie Co's., believe my writing doesn't suck wind, I know now I can send out my original scripts and not be embarrassed by them. So, to end, can someone give me any ideas as where to go to find reputable representation? What to do?I read the previous page from this site and looked over the "paying agents" article. Believe me, I've been there…and just recently, paid $79 for a critique of one of my novels, and being asked for another $79 for each and every critique rendered…(I know, I'm stupid for doing this, but desperation doesn't exactly bring out the best in me)..and these are the same scripts and novels I already have had edited by reputable outfits. So, if this letter is answered, thank you, because I believe I have what it takes to make it, going by what little track record I have, but I need help getting to a WGAw signatory agent. I don't mind paying for copies of my scripts to be sent out, it is just I don't like paying for something I am not getting, as in deeper in debt. I can't afford to be paying for critiques by someone who won't do anything with it after the job is done…I have two daughters, a wife, a dog, and a bird to feed…besides trying to write while working two jobs. So, if there is anyone out there who can point me in a somewhat right direction, I would truly be grateful. Thank you.
I can't refer you to an agent, Jack, but I can tell you that many, many writers get their first breaks without an agent. You obviously have a great deal of experience and probably have at least a reasonable personality if you've gotten as far as you have. You may want to change tactics and take to the phones yourself to contact producers directly. It will take regular efforts and many, many rejections, but when isn't that the case in entertainment. A good place to start would be to call the people who liked your writing in the past – the folks at HBO, Hallmark, etc. Writing careers are all about making fans in the industry and you have already made some. Capitalize on it. When you call, pay attention to sounding professional, not desperate. Remember, you are talking your way through receptionists who get yelled at if they waste their boss's time. Know what you want to say and be ready to pitch your ideas. No matter what you do, do not let lack of an agent stop you.
If anyone out there has any concrete suggestions for Jack, now's the time to speak up.